We're happy to announce first and second place honors for TV and video created for the Dixie Classic Fair, Allegacy Federal Credit Union and Wake Forest Athletics. The Telly Awards honor the very best film & video productions, groundbreaking online video content, and outstanding local, regional, & cable TV commercials.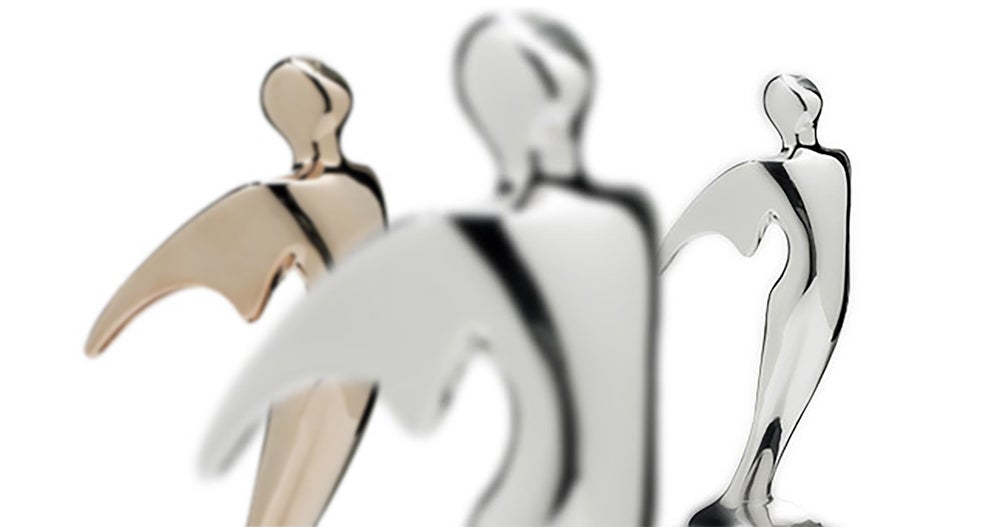 ---
The Dieline, the world's top package design website, has once again recognized Wildfire for its packaging work. The new Blue Ridge brand looked to Wildfire to create labels for mouth-watering appeal. Three gourmet burgers have been created so far – Bacon & Cheddar, Mushroom & Swiss, and Blue Cheese & Onion – and come deliciously pre-stuffed, ready for grilling!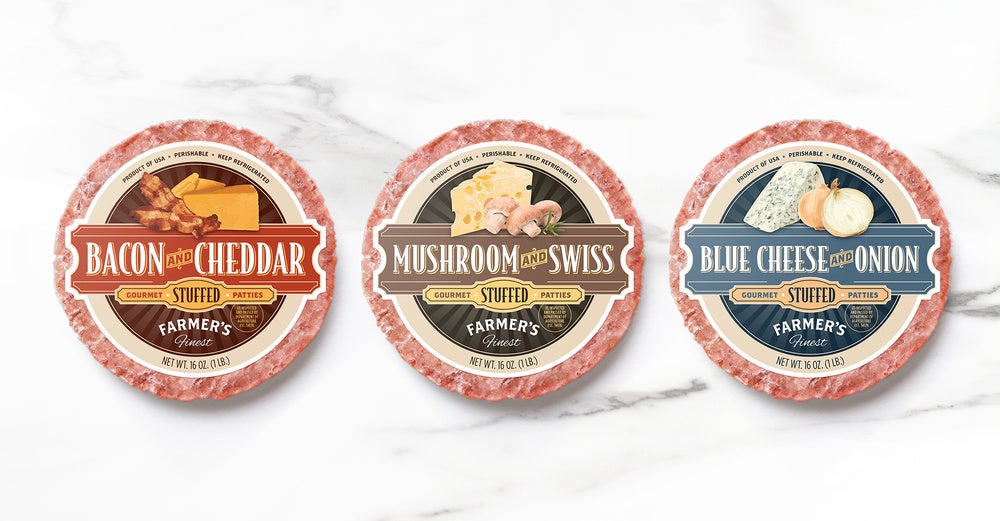 ---
Entrepreneur.com selected 25 submissions for their "Do Pets Make the Best Co-Workers" piece, among them a collage of the Wildfire dogs. Gus, Ham, Buddy, Enzo, Zach, Bodhi, Finn and Bella are some of the hardworking dogs that enjoy coming here with their people. It's one of the many things that makes our office so unique!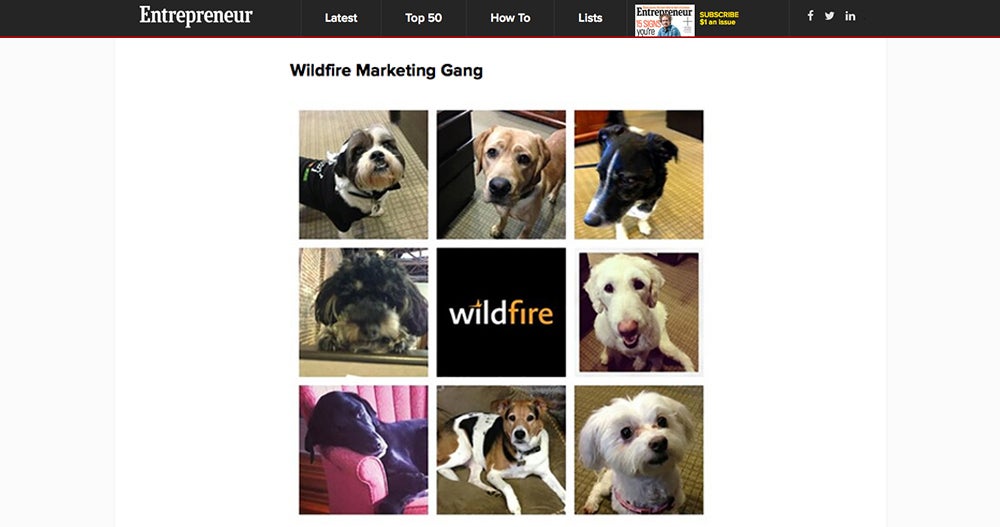 ---