The Dieline, the world's top package design website, has once again recognized Wildfire for its packaging work. The new Blue Ridge brand looked to Wildfire to create labels for mouth-watering appeal. Three gourmet burgers have been created so far – Bacon & Cheddar, Mushroom & Swiss, and Blue Cheese & Onion – and come deliciously pre-stuffed, ready for grilling!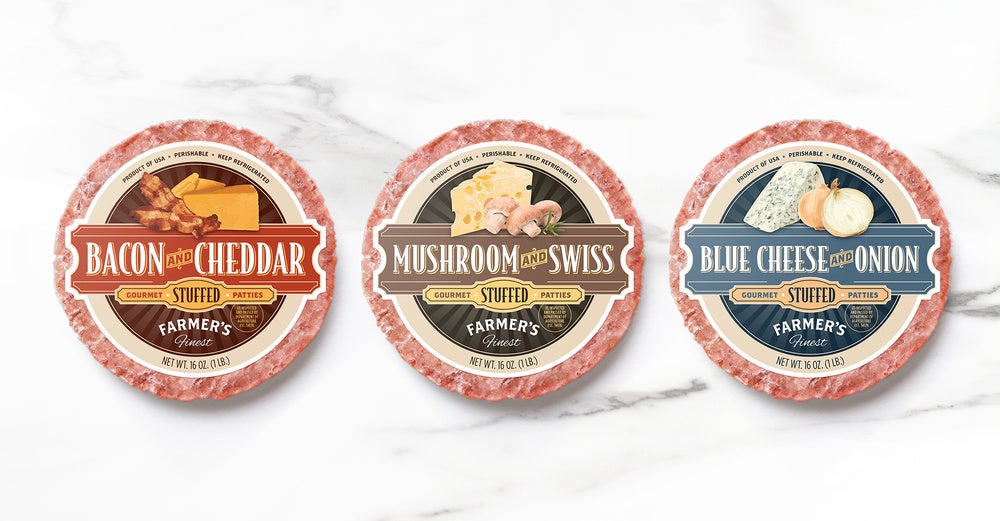 ---
Entrepreneur.com selected 25 submissions for their "Do Pets Make the Best Co-Workers" piece, among them a collage of the Wildfire dogs. Gus, Ham, Buddy, Enzo, Zach, Bodhi, Finn and Bella are some of the hardworking dogs that enjoy coming here with their people. It's one of the many things that makes our office so unique!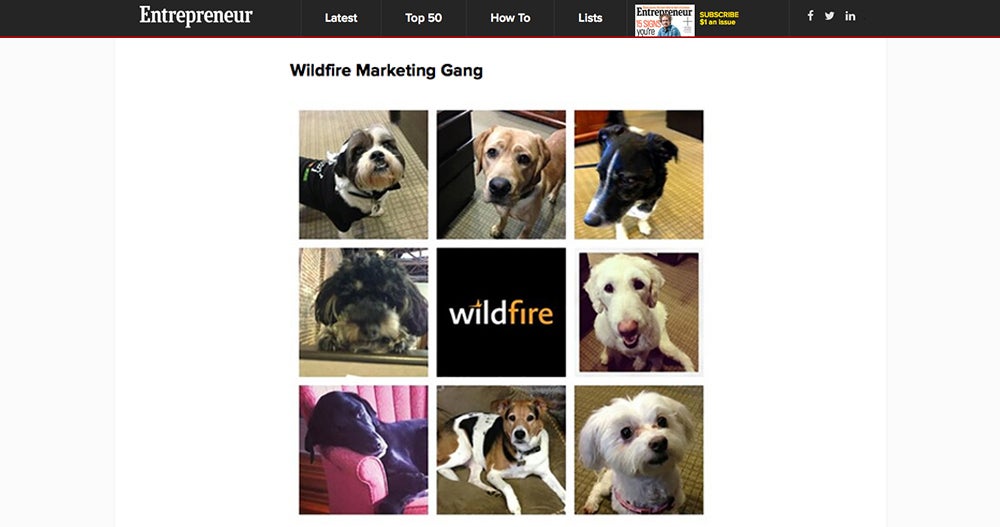 ---
Wildfire has partnered with two other locally-owned businesses, Workplace Strategies and Storr Office Environments, to introduce Flywheel. Flywheel is an 11,000+ square-foot co-working space located in the Wake Forest Innovation Quarter at 525@Vine and will be open 24/7 for innovative professionals to come together to work on the fly, learn and share knowledge. Opening in June, there will be flexible short and long-term membership plans, including day passes, for open and enclosed workspaces.
To learn more about Flywheel, visit www.flywheelcowork.com.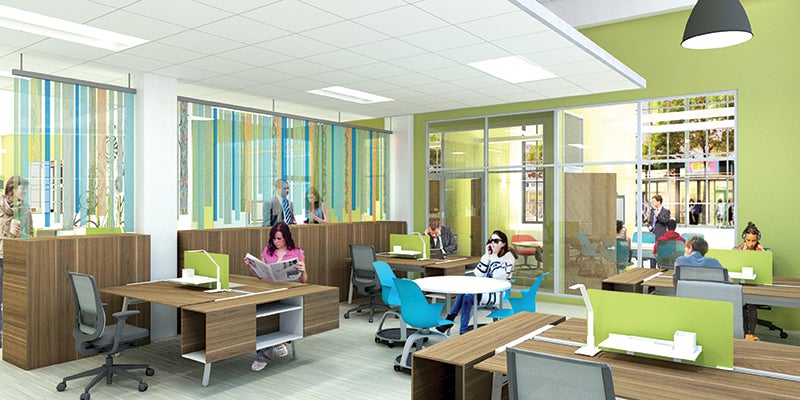 ---