Randolph-Macon College: R-MC Expedition
Transforming The New Student Experience
Randolph-Macon College is a private, coeducational liberal arts and sciences college located 15 minutes north of Richmond in the scenic town of Ashland, Virginia.
THE CHALLENGE
New Student Orientation is traditionally an in-person experience occurring on campus over a long-weekend. During the pandemic, this was not possible, so R-MC needed to shift the orientation online without losing the deep personal connections that are forged during the experience.
And, even more importantly, keep students' attention while at home over the summer and get them to complete essential "orientation" activities prior to coming to campus.
WHAT WE DID
Design
Game Development
Website
Communication Plan
Custom Illustrations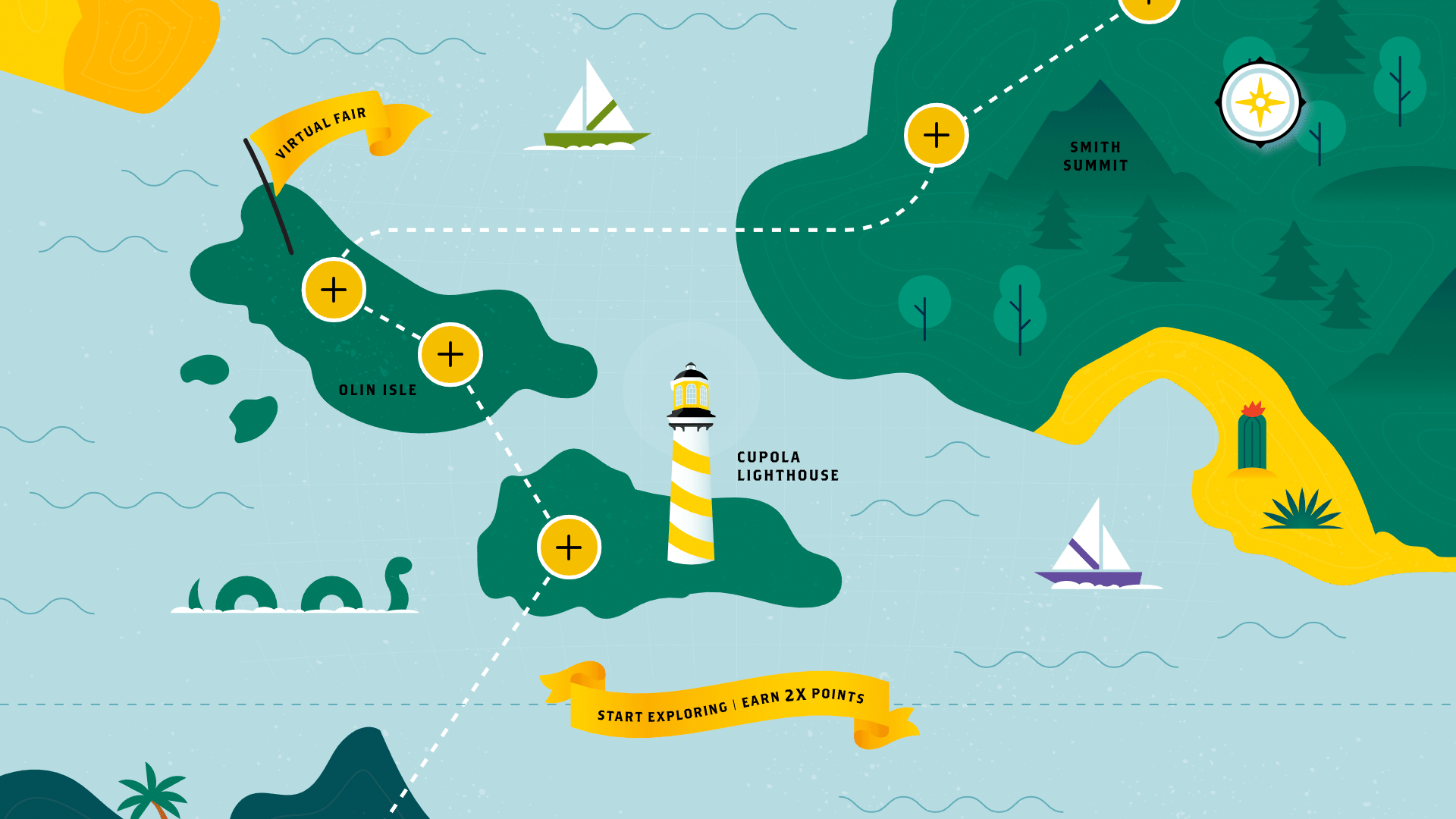 THE SOLUTION
Transform New Student Orientation — traditionally a high-touch, in-person experience — into a fully-immersive digital experience that connected new students to the school in a meaningful way.
Wildfire created an interactive, step-by-step gaming experience that not only gave students all of the information they needed, but also doing so in a fun and collaborative manner with other students, faculty and staff.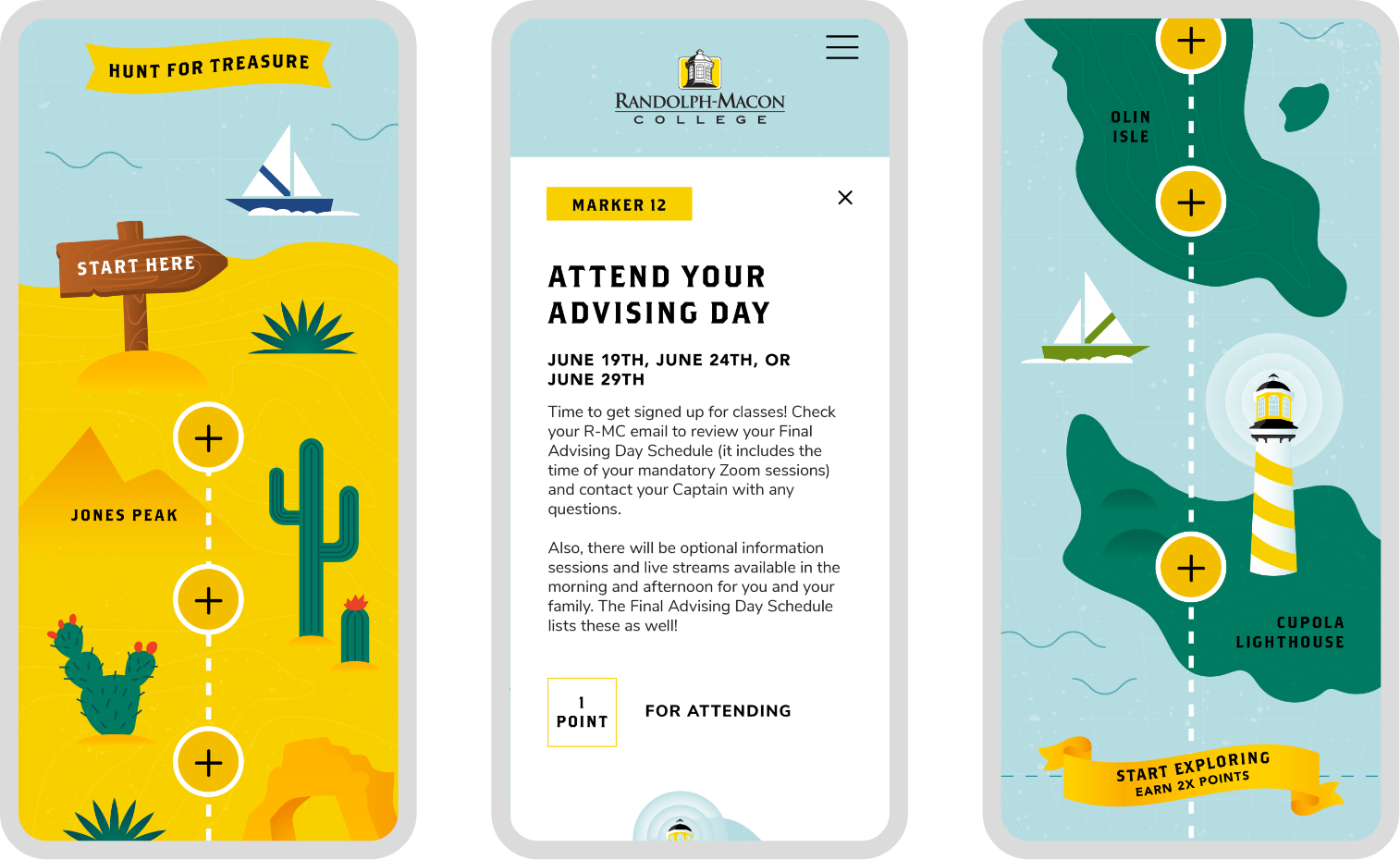 Randolph-Macon's "melt" – the percentage of students who commit but do not show up for classes – was only 8%, which was better than in past years despite the pandemic.
The Orientation had a Completion Rate of over 90%, exceeding R-MC's goal.
60% of students considered the experience to be Very or Extremely Helpful according to a post-program survey.
94% of students considered the experience to be at least Somewhat Helpful.
Based on student and faculty comments, the program is considered a significant success by R-MC administration.