Lowes Foods: Brown Bag
All of the Good Stuff, None of the Junk
Lowes Foods is a grocery chain headquartered in Winston-Salem, NC with locations throughout North Carolina, South Carolina and Virginia. They are focused on providing local products and experiences to customers—and what better fit for them than a homegrown North Carolina marketing agency?
The Challenge
In 2015, Lowes Foods private label packaging needed an overhaul. It was dated and didn't embody the new Lowes Foods focus local and quality. We were tasked with coming up with a new packaging design that reinforced their commitment to local, wholesome ingredients. This design had to showcase the unique foods contained within, but also apply to 1500+ SKUs across every food category in center store.
What We Did
Consumer Research
Packaging Design
Point of Sale
Out of Home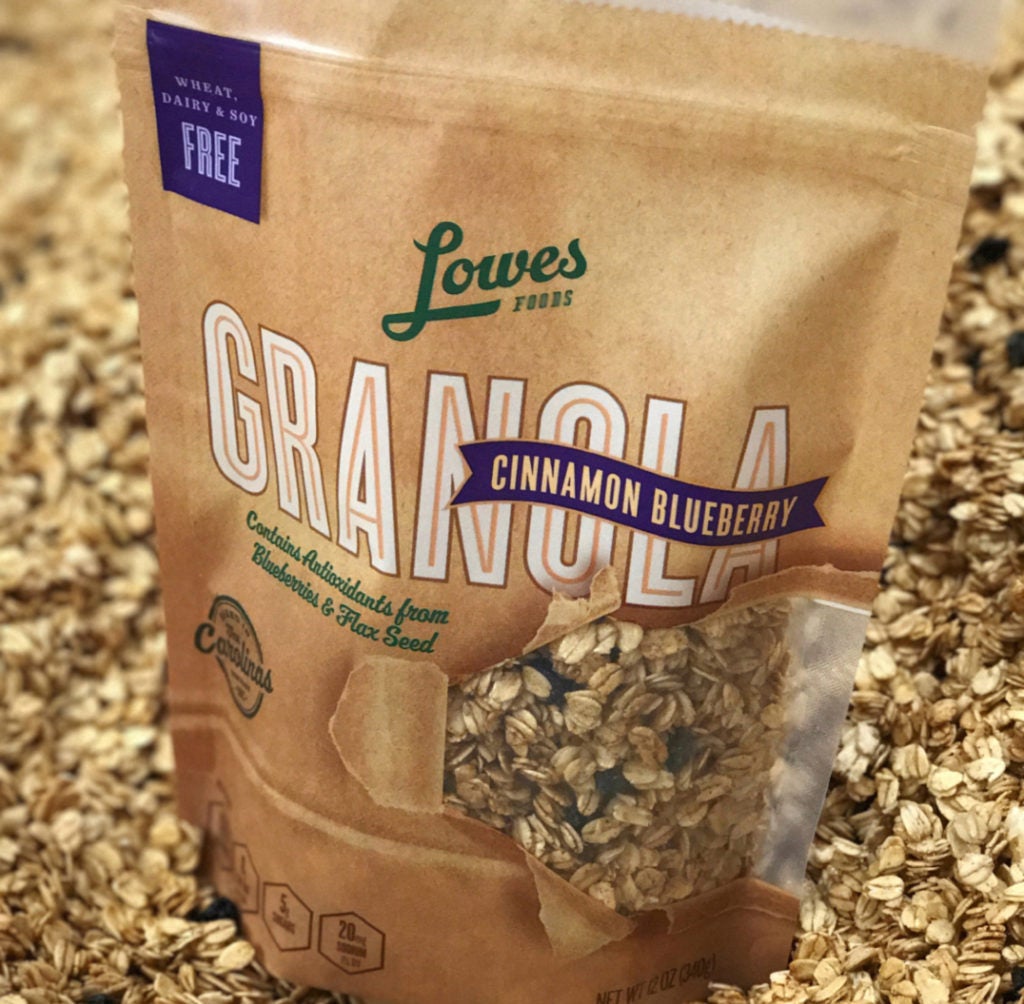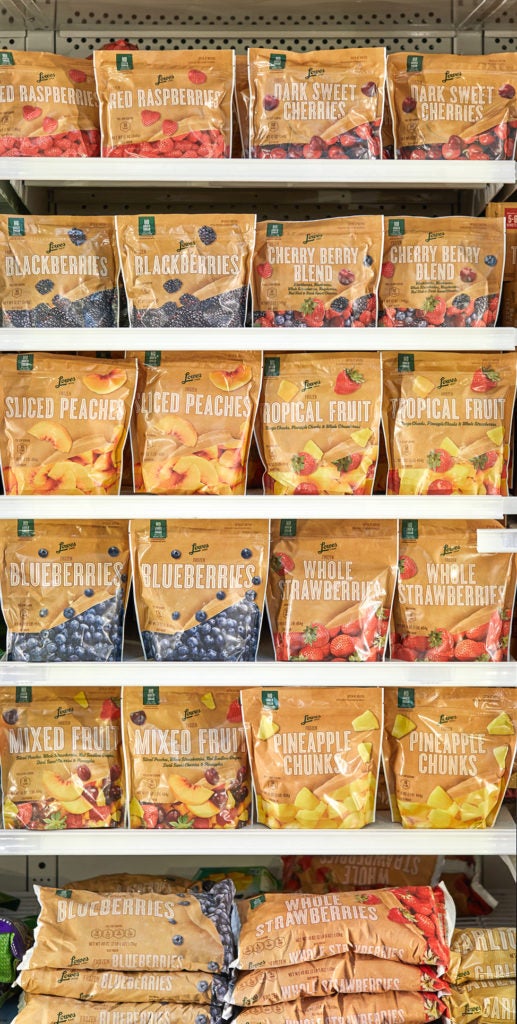 The Solution
We started thinking–when people are truly shopping local, they're buying in bags not boxes. The Lowes Foods Brown Bag private label captures the reliable comforts of a farmers market and elevates the brand (along with drastically improving the in-store experience). For Lowes Foods, we used our CPG design experience to create a packaging system that is consistent across the store, yet adapts for ingredients and FDA guidelines on over 1500+ SKUs.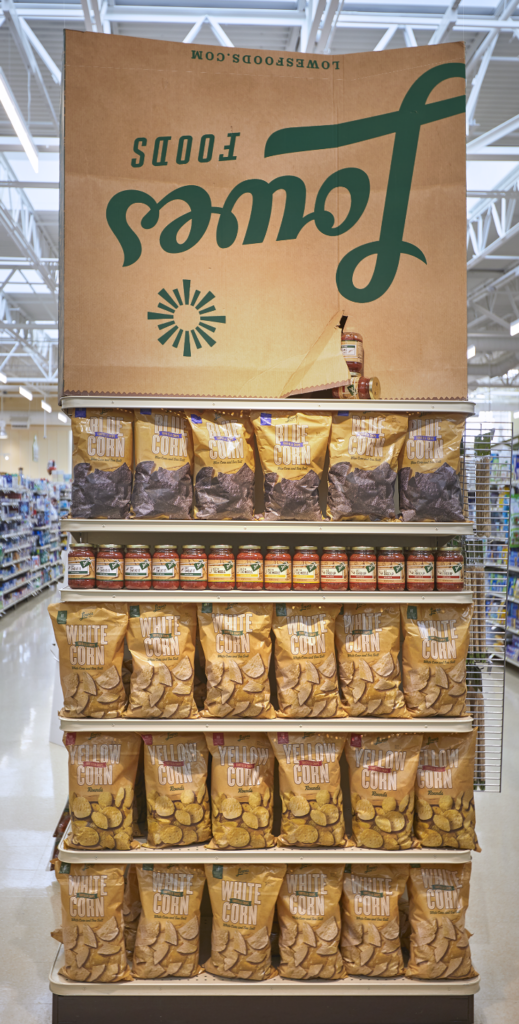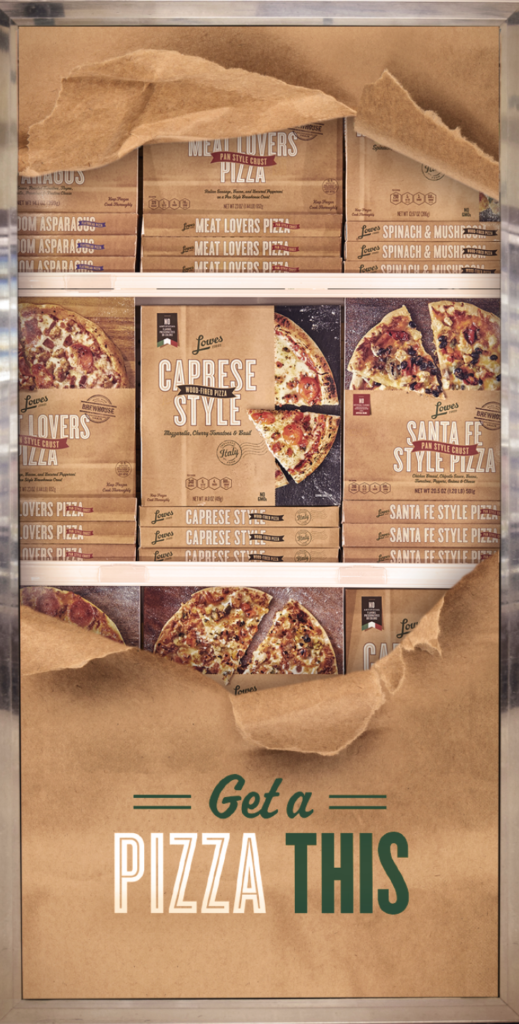 With the new packaging design in place, Lowes Foods' Brown Bag private label products are now significantly outperforming national brand equivalents within the store. In the first year, frozen pizza rose 98% while the national brand sales dropped 2.6%. Pasta sauce rose 44% while national brands remained flat. Similar trends were seen across most categories as private label packaging rolled out. Wildfire and Lowes Foods continue to roll out the 1500+ SKUs, which now include premium labels and sub-brands, and results are still climbing.