Red Hat: Truck Wrap
Open Source on the Open Road
Red Hat, headquartered in Raleigh, North Carolina, is the world's leading provider of enterprise open source solutions.
The Challenge
The Red Hat Mobile Portfolio Center hit the road in a self-contained, 18-wheel semi-truck. We wanted the truck to create excitement and pique the curiosity of those who saw it on tour, and drive sales of Red Hat's portfolio of products.
What We Did
Print Design
Environmental Design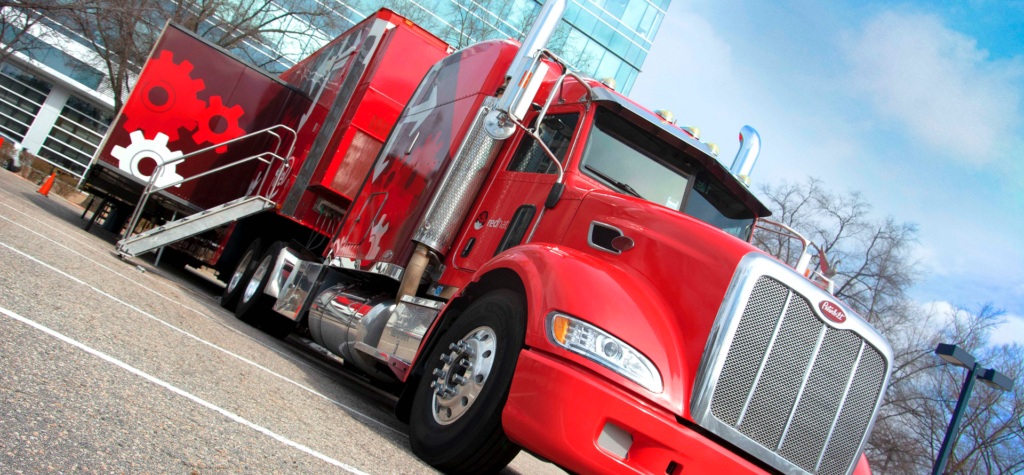 The Solution
We created a branded experience that included the truck wrap, inside graphics, and interior design. Our design provided hands-on opportunities for participants and caught the eyes of those who saw the truck rolling through their town.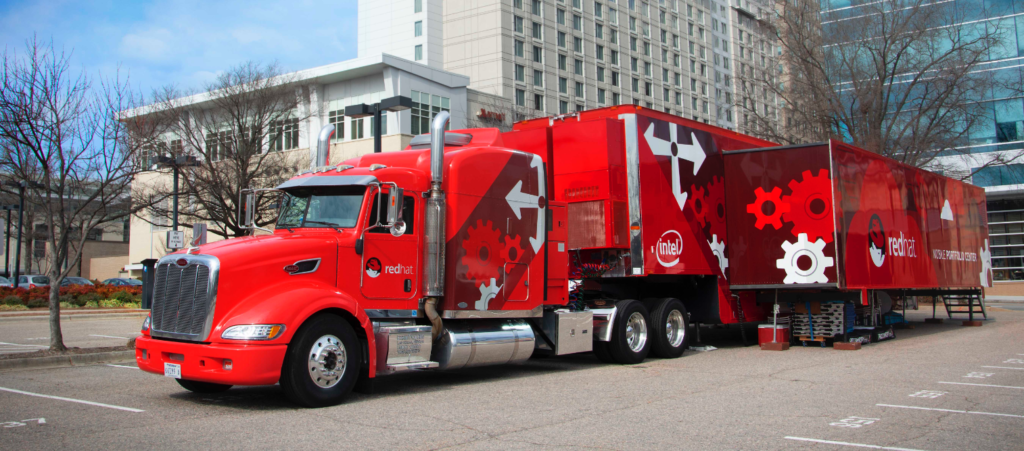 The Red Hat Mobile Portfolio Center made 118 stops in their North America tour. The truck began touring in May 2018, and exceeded their initial sales goal by 320%.