Red Hat: Close the Gap Direct Mail
On a Mission
Red Hat, headquartered in Raleigh, North Carolina, is the world's leading provider of enterprise open source solutions.
The Challenge
Red Hat Consulting wanted to promote their services as a sales offering and change the perception that it was a retroactive add-on. They needed a direct mail piece that would raise awareness among the internal sales team and promote Open Innovation Labs.
What We Did
Direct Mail Design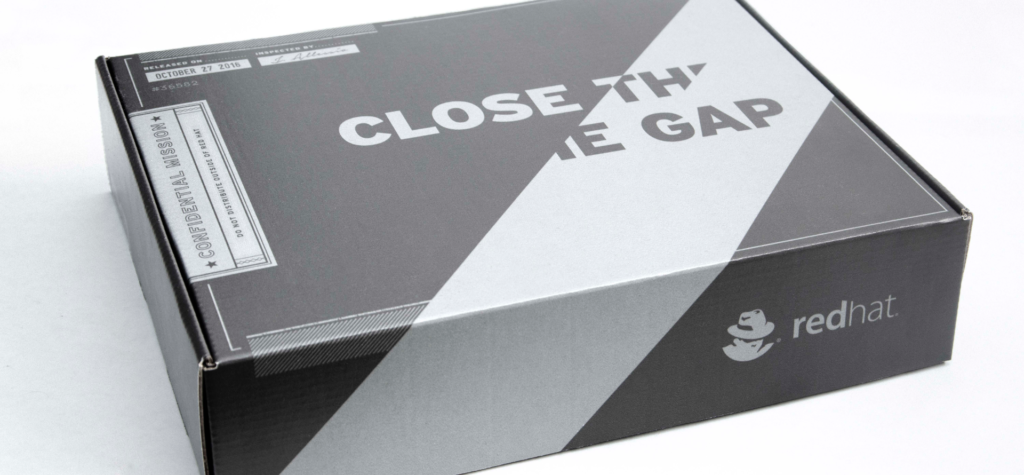 The Solution
Close the Gap between what the sales team knows and needs to know. In order to make the sales team feel specifically selected for the task, we gave them a mission in the form of a "top-secret packet." The custom printed direct mail piece included: a field report notebook, a personalized membership card, a RuMe luggage tag that concealed identity, a pen with USB, laser, and UV light, a statement of operation with url printed in invisible ink, in addition to collateral materials. Recipients were prompted to enter their member ID number found on membership card at the URL.