WellPet: Holistic Select
Better digestion. Better life.
WellPet Holistic Select is a premium, whole-body health and digestion pet food product.
The Challenge
People were not considering Holistic Select until their dog or cat had a digestive problem. WellPet wanted consumers to think about their pet's health proactively – and reevaluate their product selections towards brands that provide holistic health. We were asked to develop a new, more approachable brand identity that moved beyond their clinical, scientific approach that was all-too-common in pet stores across the country.
What We Did
Logo Design
Packaging Design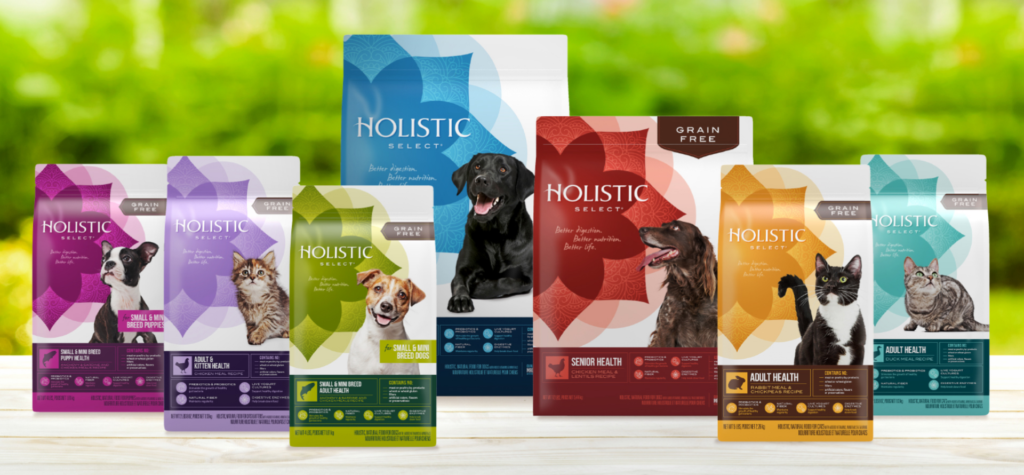 The Solution
We called attention towards a more optimistic, preventative approach to a problem that many consumers may not be aware of. People know not to eat McDonalds every day for a year, yet they don't consider feeding the pet-equivalent to their dog every day as bad. We created packaging that stood out on crowded shelves, while keeping shoppers informed about the vital role that digestive health plays on whole-body health.